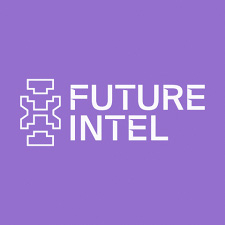 Future Intel
Boat Program
During the long months of the clubless pandemic, the iconic setup of Future Intel's The Hague streaming location, up on the 9th floor of the old KPN building, with its impressive, panoramic view of the city, has been a beacon of hope. Broadcasting live on Thursday and Friday nights, Future Intel showcases a roster of established and emerging djs, as well as cutting-edge artworks, installations and video. Founders Wouter and Olivier van Driel, Zamba-Jan Bakana and Mounir Gros, are guided by the mantra "the future is what you make of it!"

Catch the boat on friday, August 27th, from 16:00 - 19:00:
DJ Python | Laksa | F. I. P.
Day Program
Night Program
Boat Program