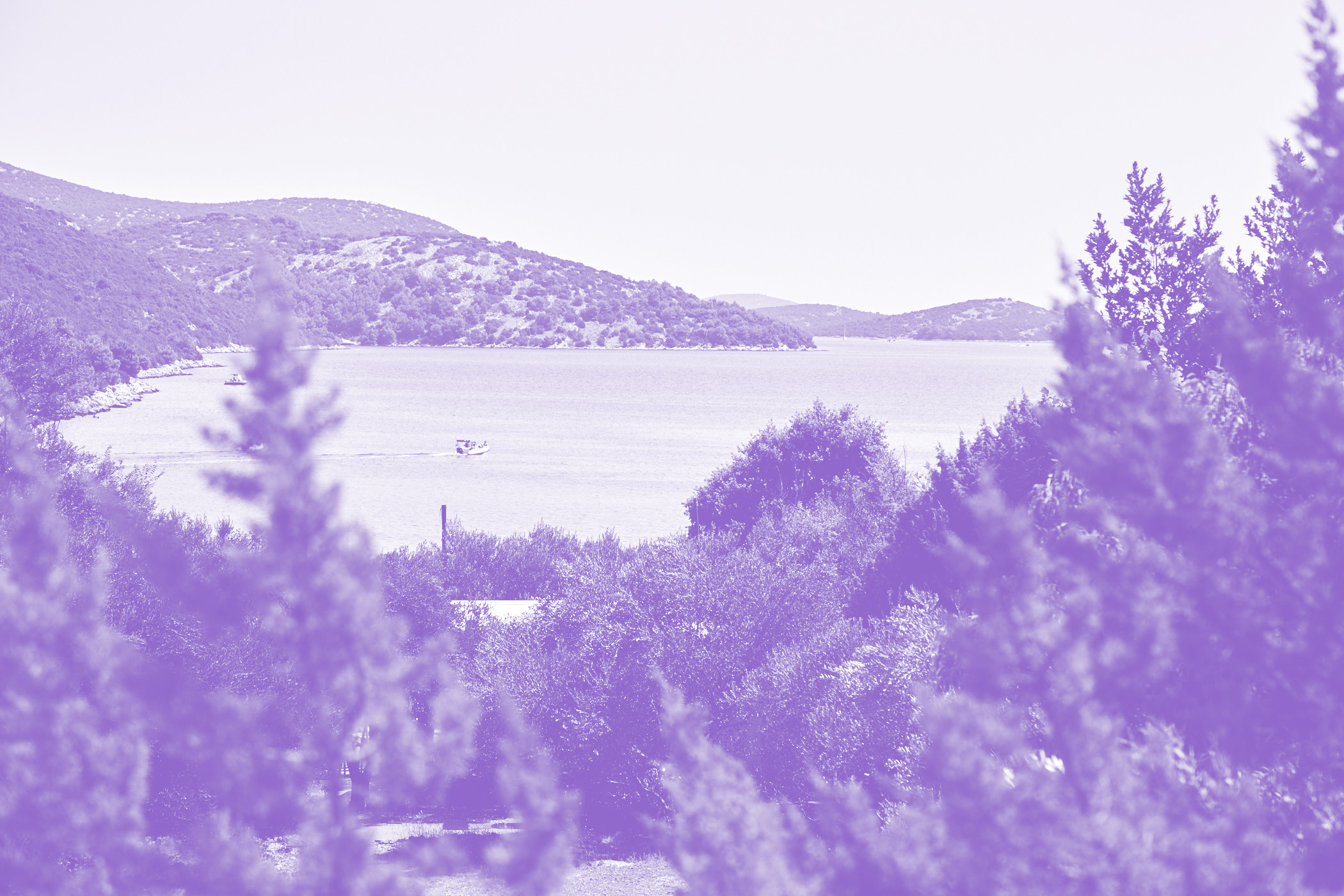 Dekmantel Selectors, 26-30 AUG, 2021

Taking place at the stunning The Garden Resort in Tisno, Croatia in the summer of 2021, Dekmantel Selectors is a very limited-capacity festival (2500 tickets only) that will showcase the talents of some of the world's finest DJs in an intimate, picturesque environment. During daylight hours, the festival will take place within a small piece of beautiful coastline alongside the Adriatic Sea, while activities will shift to the much loved Barbarella's each night.

Any questions? Check out our FAQ here!
FAQ
Is there an update regarding Dekmantel Selectors 2021?

The current Croatian event regulations allow gatherings up to 1000 people with an ECC (European Covid Certificate - proof of vaccination, a recent negative test or proof of recent recovery). For events with a capacity exceeding 1000 people, such as Dekmantel Selectors, organizers will need to apply to the Croatian National Civil Protection Headquarters for an additional permit. This permit will only be granted if certain safety requirements are implemented. Amongst others these are: mandatory valid ECC check at the entrance for all visitors, an on-site testing facility, and a cashless payment system. Our hosts at The Garden have met all these requirements and have been granted the permit necessary for Dekmantel Selectors to happen. Over the last weeks they've been able to successfully and safely organise Suncebeat and Defected Croatia at The Garden, with multiple government check-ups on all regulations during the event. More specific information on the COVID measures required for a safe stay at Dekmantel Selectors can be found below!

When will ticket sales start?

General sale started on June 24, 11:00 CEST, there are still some tickets left!

Is it possible to only attend a boat party without a week ticket?

This is not possible, you need a Week Ticket to attend our boat parties - because you need access to The Garden to access the boat.


Can I fulfill my deposit payment?

Yes, of course! In the e-mail we sent to you in the first week of July, you can find a link to fulfill this payment. Make sure to do this in time if you'd like to join us - the deadline is in the beginning of August.

Where can I find my ticket?

If you can't find your ticket in your inbox or spamf you should be able to locate it here.

Can I resell my ticket if I'm not able to make it?

If you can't come, you can resell your tickets. We have launched a resell platform though Tixel, where you can safely resell your tickets. You can find it here.

Please read the instructions carefully (to be read in Tixel's FAQ) if you need more information. Also note that we cannot guarantee entrance with tickets that are sold or bought on other resell platforms (e.g. Ticketswap or Viagogo) than our own.

What is your policy regarding traveling?

We highly advise to check your government requirements regarding traveling in advance so you are fully up-to-speed on this matter. In case you need a PCR test before traveling home, there is a possibility to schedule this in at the test center in Tisno or on-site as well — this will cost 600 HRK (equivalent of €80,-). A test can already be booked via the same link. Other locations in Croatia are available too, although this requires own research.

Are there any conditions that come with attending the festivals?

A proof of one of the following pointers will be obligatory before festival entree can be assured:

• Proof of full vaccination via the EU Covid Digital Certificate (ECC), NHS App, Coronacheck App or the equivalent if you are from the USA;

• A negative rapid test no older than 48 hours (a testing service is available close to the festival site as well as in Tisno, more about this can be found below);

• Proof of having had COVID no longer than 6 months previous.

Where can I get a rapid test?

If you are not fully vaccinated or do not have proof of having had COVID within the last 6 months, you will have to provide a negative rapid test result every 48 hours during the event. This is a legal requirement from the Croatian government for The Garden festival site to be open to the public and ensure the safety of everyone at the festival.

To help speed up the process and avoid cues to the festival you can already book your slot at the test centre located at the festival entrance by following this link (please select 'The Garden'). Rapid testing for entry will be facilitated by a company (certified by the Croatian government) and will cost 120 HRK (equivalent of €16,-) per test. Payment can be made at the test centre and masks will be mandatory inside.

We want to highlight that it will be beneficial if you enter your details in advance to get tested. Once you filled this in, you will receive a code in your inbox that will be used to locate your details when you are at the test centre. In the occasion your test is positive, Croatian law, just like other European countries, requires you to self-isolate for ten days immediately.

When will I receive (new) tickets?

For those who have bought a ticket in 2020, your ticket is currently outdated, an updated ticket has already been sent to you. After receiving your new ticket, you can discard the old 2020 ticket. All tickets bought in our ticket sale June 2021 and onwards will be sealed, meaning those will be send out two/three weeks before the event.

Tickets need to be personalized. Personalized tickets are a necessary measure to combat extortionate prices and unregulated trading of tickets.

If you lost your ticket, you may be able to locate it here.

Where can I find the timetable?

You can download it here:

What is the nearest airport?

Zadar is the nearest airport, only 40 mins away by car. Split is 60 mins by car and Zagreb three hours by car. These journey times are for the highway route and will take a little longer by bus/coach.


What is the train and bus service like in Croatia?

Once you're in Croatia, the buses are altogether quicker, cheaper, and connect all cities with a regular service (more so than trains). You can buy tickets on board the bus, but you should get a receipt. Longer journeys have service stops included in the travel time.


I am not staying in Tisno, or the festival village. Is there a good taxi service late at night?

Taxi's can be found at the entrance to the festival site in the main car park and they are metered.


Can I hire a car?

Yes, as long as you are over 21 years old and have held a license for minimum of 1 year.


What currency is it in Croatia?

The currency is the kuna (kn / HRK) although accommodation is always priced in euros (but then charged in kuna's). There is an ATM onsite and plenty in Tisno village too.


What's your policy on drugs?

Drugs are looked upon very seriously by the Croatian Police.


How can I pay on the festival?

The Garden has implemented a cashless payment system to make transactions quicker and more sanitary as well. You will be provided with a cashless bracelet upon entry to the festival and this can be topped up at stations around the festival site, in the restaurant, at Barbarella's and on the boat parties. The bracelet can be topped up by credit card, debit card, Apple Pay and cash.

Where is the nearest ATM?

There are two ATM machine on the festival site, in the main reception area of the apartments. In addition there are 8 other ATMs in the center of Tisno, which is about a 10-15 minute walk from The Garden Resort.


Where is the nearest hospital?

In Sibenik town, 20km away. If you need medical attention at the hospital, take your passport with you as there is a reciprocal arrangement for UK passport holders. Citizens from other countries should check with their embassy if there is a reciprocal arrangement. You should also check your travel insurance prior to travel to see what you are covered for.


What is the price of drinks on site?

This year, a 1/2 litre of draught beer is 36 kn and cocktails are 35 kn - 70 kn. Wines, spirits, and soft drinks are of course available too.


Can we bring our own food and drinks on site?

No, you can't, but there will be plenty of bars selling cocktails, beers, wines, and soft drinks and food will also be available.


What is there to eat?

Onsite at the festival there is the Magnolia restaurant, which is open from breakfast till late, and wraps and sandwiches will also be available at the beach food area. In Tisno village, there are lots of 'konobas' to choose from.


Will there be a First Aid on site?

Yes, there will be a First Aid on the festival site, which is located on the left from the Volleybal Field.


What else is there to do outside of the festival?

http://tz-tisno.hr/en/


Where is the lost property held?

In the main reception for the apartments or at the info point on the festival site.


I have another question. Who can help me?

Please contact [email protected] and we'll help you as fast as possible! Please send all questions regarding tickets to: [email protected]